Adriatic Underwater Academy
Increasing underwater sports activities to promote recreation for all ages and abilities while raising awareness of recreational sports as a healthy leisure pursuit for fostering healthy lifestyles.
Adriatic Underwater Academy
contributes to the general and specific objectives of the action. 

The project also contributes to the objectives:

First objective
Increase the offer of recreational sports activities under water in order to increase recreational sports for all age groups including people with disabilities.

Second objective
Increase awareness of recreational sports as a healthy and useful leisure time and developing healthy lifestyles.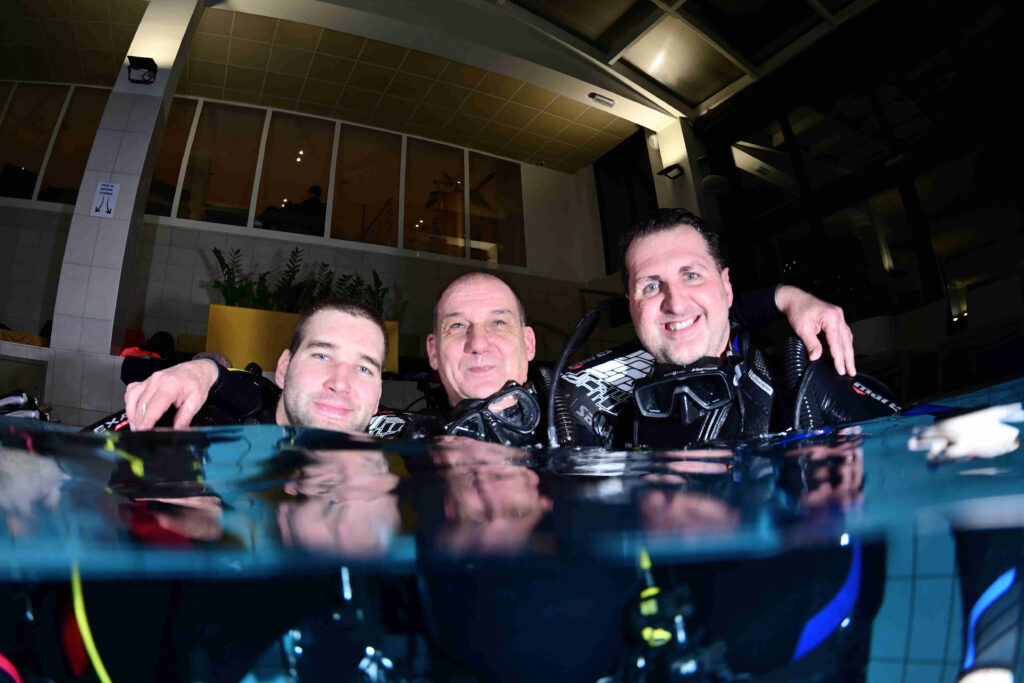 AqUA is located in Zagreb, Croatia
And it's led by professional SSI diving instructors
The implementation of the project will introduce a new form of sports activity – freediving, while scuba diving will be complemented by underwater photography / shooting. Also, a small infrastructure will be installed – a mobile underwater trail that will also be used for diving courses and for educational purposes.

Discovery diving courses
Discovery diving courses will be provided to those who want to experience the thrill of diving in a safe and fun way, guided by experienced instructors and equipped with necessary equipment to ensure their comfort and safety in the water, perfect for those with little or no prior diving experience.

Scuba diving courses
The project will provide safe and enjoyable diving courses for individuals of all ages, tailored to their skill levels, with a range of activities and training methods that teach important diving skills, such as breathing, equalization, underwater navigation, and wreck diving, in a supportive and engaging environment with a top priority on safety.

Freediving courses
Experienced freediving instructors will offer free courses covering breath-holding techniques, proper equalization, and safety procedures, enabling participants to explore the underwater world for extended periods, regardless of their level of experience.

Underwater photography courses
The project will offer underwater photography courses that cover the basics of equipment selection, lighting, and composition, as well as techniques for capturing stunning images of marine life, allowing participants to improve their photography skills and explore the underwater world in a unique and rewarding way.
Diving courses for people with disabilities and children with special needs
The diving courses, covering basic techniques and marine life education, aim to promote inclusivity by providing unique and empowering experiences for people with disabilities and children with special needs, with personalized support and accommodations from experienced instructors who are trained to work with individuals with diverse needs.

Mobile Underwater Trail
The project includes an educational underwater trail with markers and exhibits that highlight the unique marine life and ecosystems found in the area, providing an immersive and interactive learning experience for participants of all skill levels and promoting responsible diving practices and environmental stewardship.